Don't Trade Your GT350 for a 500...Supercharge It!
By: Jason Sands, Paramount Speed
There's a ton of buzz about the 2020 Shelby GT500, enough so that the folks that bought a GT350 when it came out a few years ago might be a little Jaded. After all, the Shelby GT500 has 760 hp at the flywheel, which dwarfs the GT350s 526 hp. Fear not however, as there's hope in re-energizing your GT350, and maybe outpowering a few GT500s in the process!
Simply put, the 5.2L V8s that are in the GT350 are awesome engines. They'll rev to 8,500rpm with ease and they also respond well to boost. Paramount Speed has built a variety of GT350's by Whipple Superchargers, Procharger, and Hellion Turbo Systems, so we have plenty of experience with all types of boosted Shelbys. As far as power, one can expect around 950 hp depending on boost and fuel options.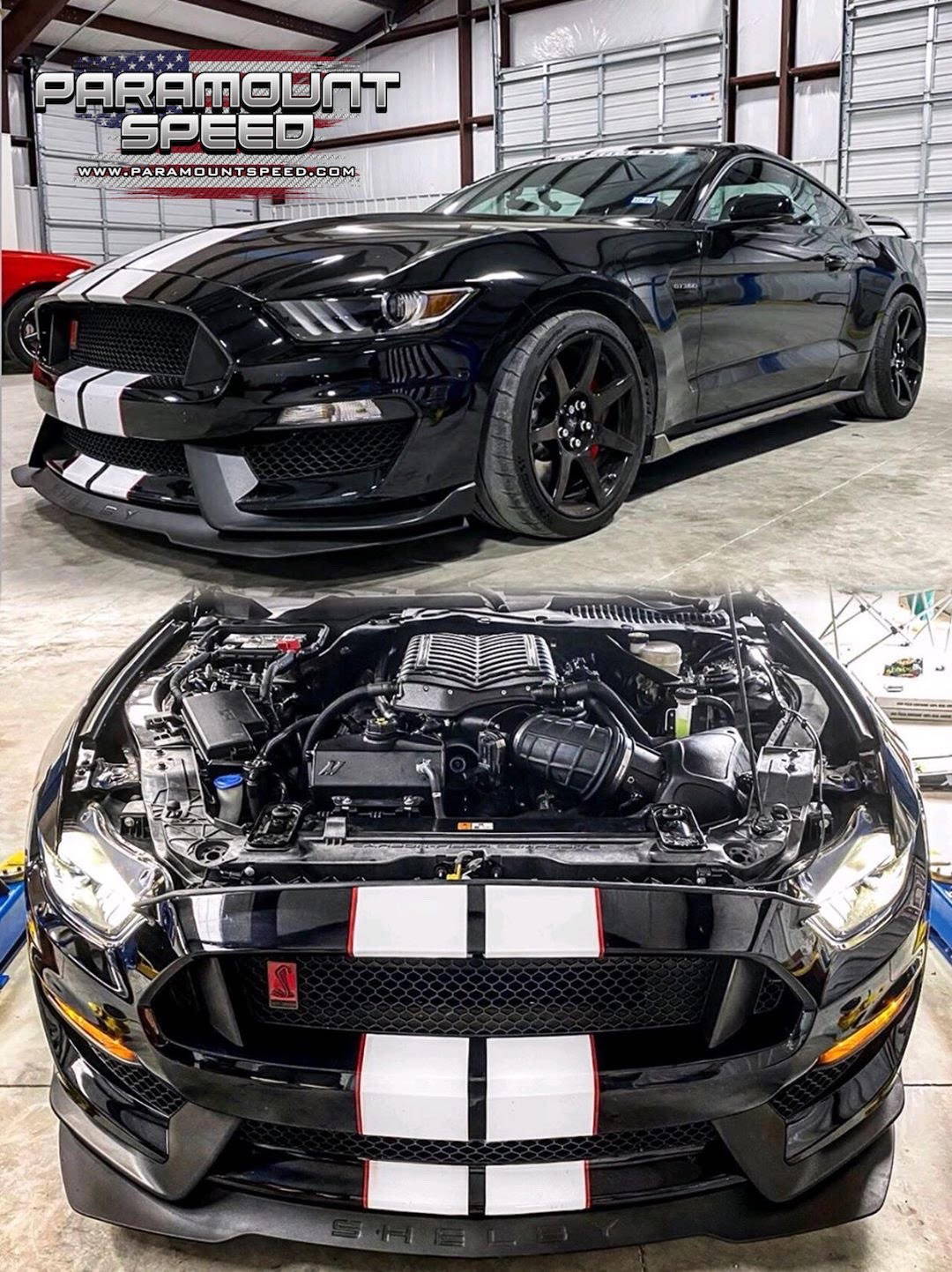 Which brings us to the matter of price. Just like the GT350, which initially sold way above sticker price, we expect the GT500 to bring in quite a few greenbacks. It's listed at $73,995, but every one we've seen so far has pushed the $90,000 mark once all the fees, taxes, and destination charges have been added. The GT350 on the other hand starts out more than $12,000 cheaper, for a brand new 2019 version. There's also low-mileage 2017s and 2018s to choose from that are in the $45,000 to $50,000 range.
In the end (especially if you go used), you're looking at building a car that could be more capable than the GT500 power-wise, still have a manual transmission, and save tens of thousands of dollars. Feel free to contact us and we can discuss the best option to turn your GT350 into a fire breathing 10-second monster!
---