World's First! Gen 5 Whipple Supercharged GT350 - 808 Rwhp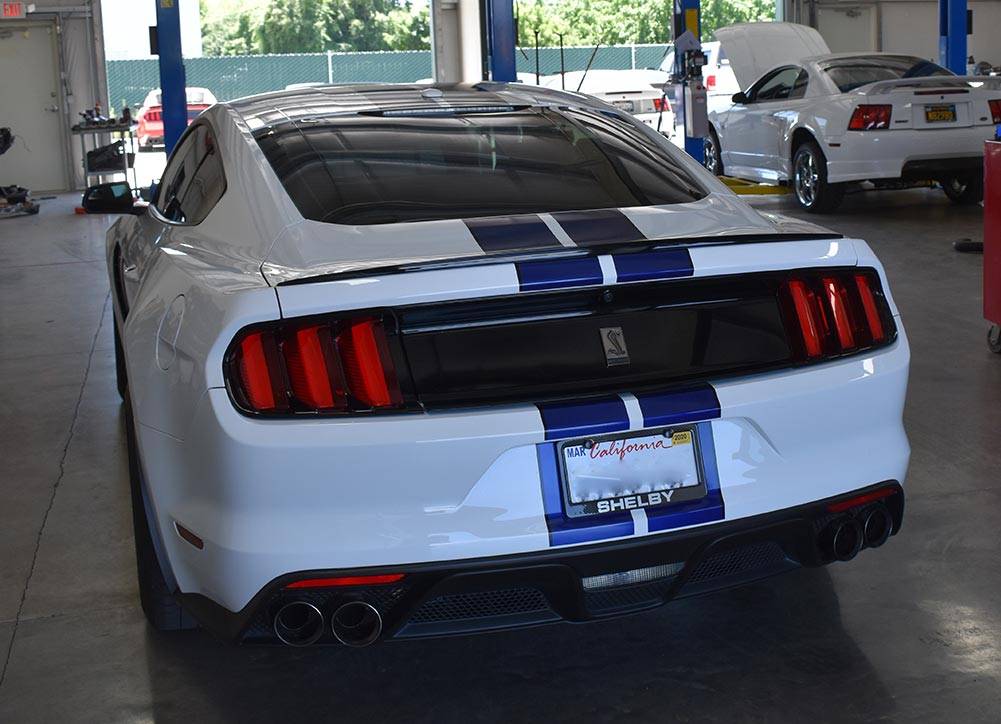 There's no doubt about it, Shelby GT350 Mustangs are some of the most awesome ponycars ever built, with 8,000rpm flat-plane crank engines, supercar suspensions, and stout manual six-speed transmissions. If they're lacking anything in this World of Hellcats, Demons, and ZL1s it's power, as the factory 526-hp rating left a few enthusiasts feeling underwhelmed.
We have had a good relationship with Shelby Mustangs, with owning our own supercharged GT350 running in the 10-second zone, so when a customer approached with ideas about supercharging his GT350, a plan to add obscene amounts of horsepower was quickly formulated. We chose to install an incredibly efficient Gen 5 Whipple supercharger to add boost to the potent Blue Oval, with the specification that it would still have to run on pump gas.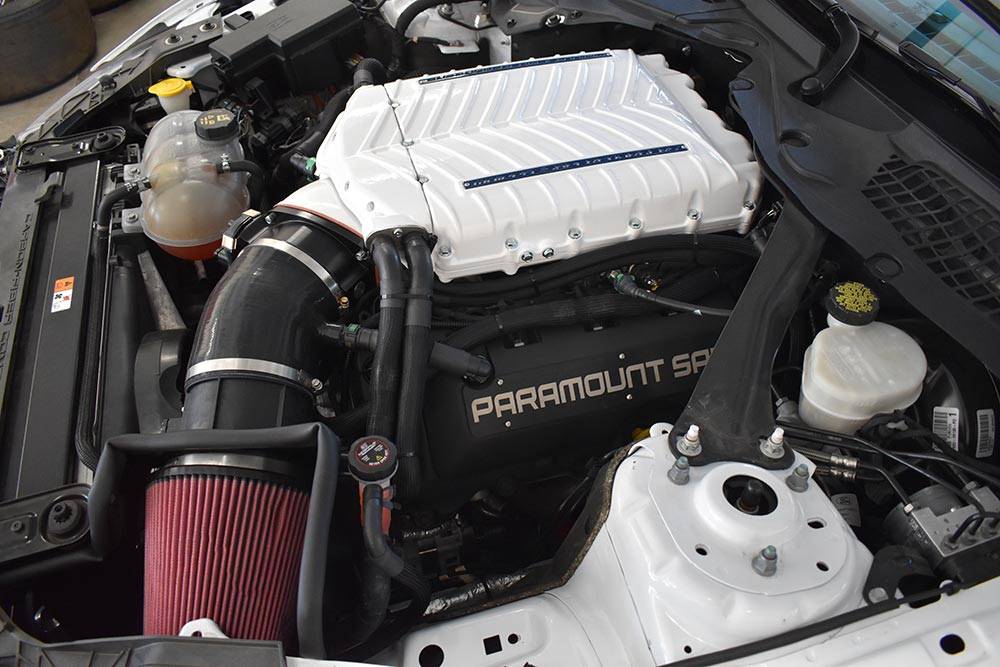 Before the blower install, the car was first baselined on Paramount Speed's Dynojet chassis dyno. With 470 rear-wheel horsepower and 405 lb-ft of torque the Mustang was strong, but it was about to be a lot stronger. After a truly custom installation featuring Whipple's 3.0L supercharger pullied to 10.5 psi, intake, and throttle body, the Mustang picked up an astounding 338 rear-wheel horsepower, peaking at 808rwhp!
After all the tuning was finalized by our dedicated shop tuner, Palm Beach Dyno, and a test drive, Co-Founder and Lead Technician, Steve Ellis explains his thoughts on the build: "What's so exciting about this car is that it still uses 91 octane, runs and drives like stock, retains the stock exhaust, and seems just like a regular GT350 until you tip into the throttle. Then the monster Whipple wakes up! From now on, the biggest problem will be 70 mph burnouts."
By Paramount Speed - Jason Sands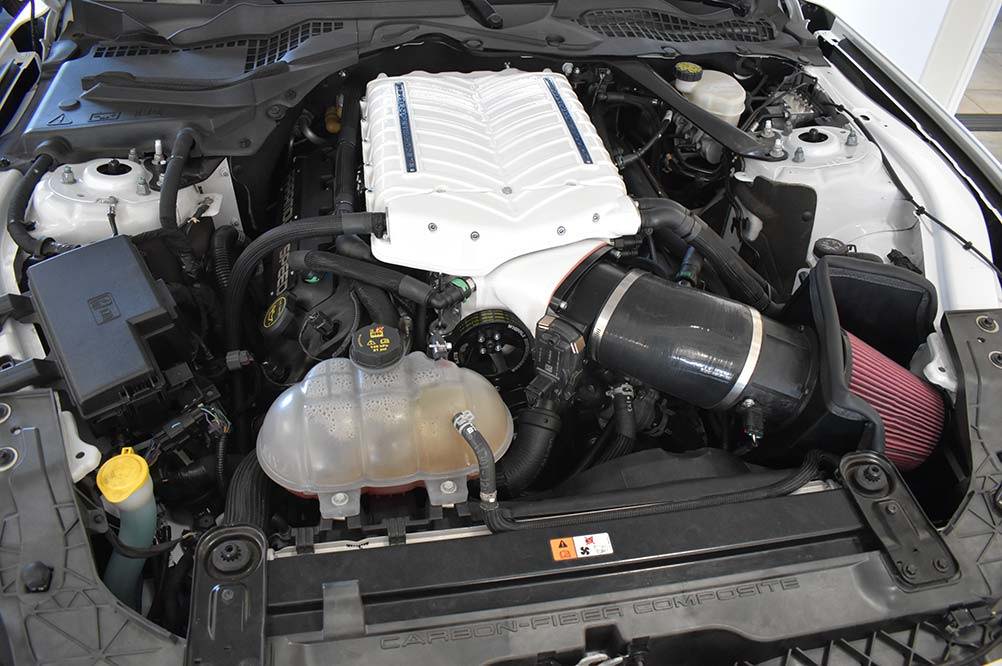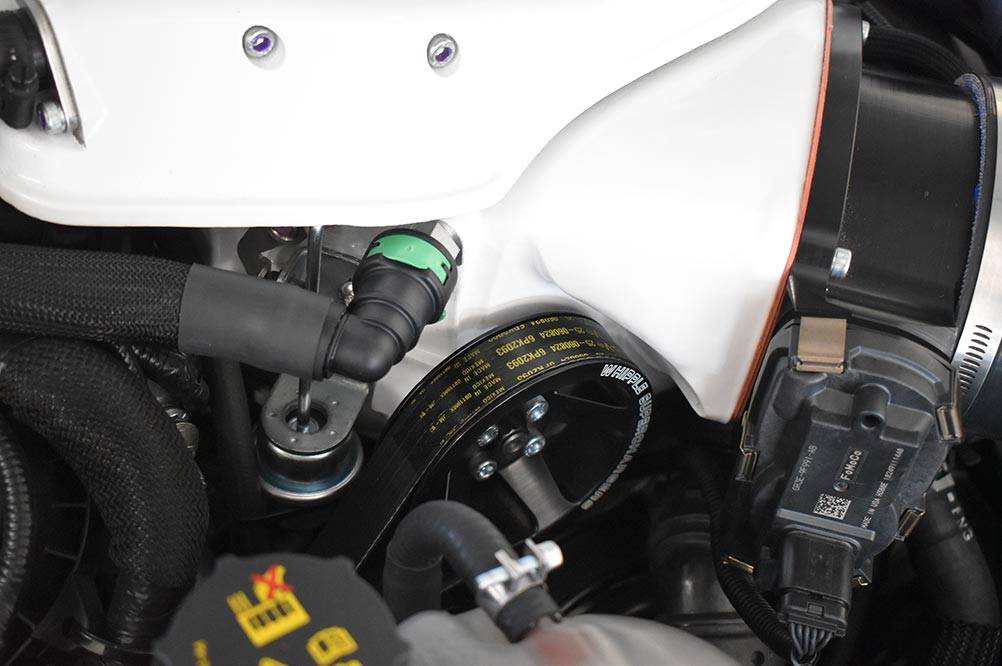 ---