Dyno-killing 1,530-rwhp 2018 Mustang!
There's always a push for more horsepower, quicker times, and more extreme cars. Paramount Speed knows this, and we set about building a wild 2018 Mustang that would set the Mustang World (and Internet) on fire. There were turbo kits out there, as well as superchargers, but most of these setups stalled out at about 800 to 1,000 hp. But we wanted more... A lot more.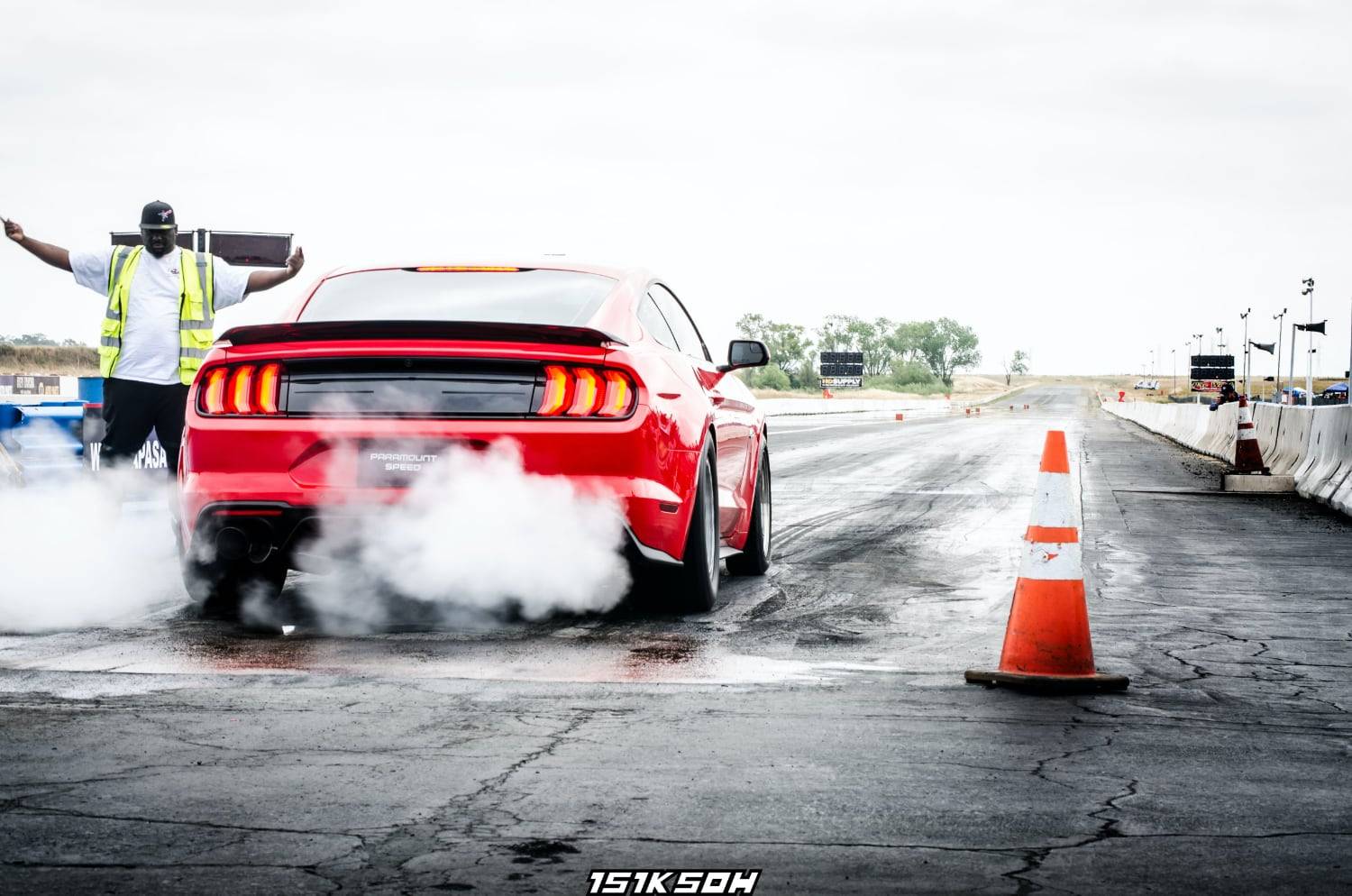 What's crazy about this build, is not what's modified, but what's stock. The camshafts are stock, as is the intake manifold. The block and crank are stock. The transmission has a few tweaks but is also mostly factory. Just because the build has so many factory pieces however doesn't mean there weren't upgrades. The whole Paramount Speed crew put a lot of time, thought, and sweat into the engine build which was assembled and installed right in-house at the shop.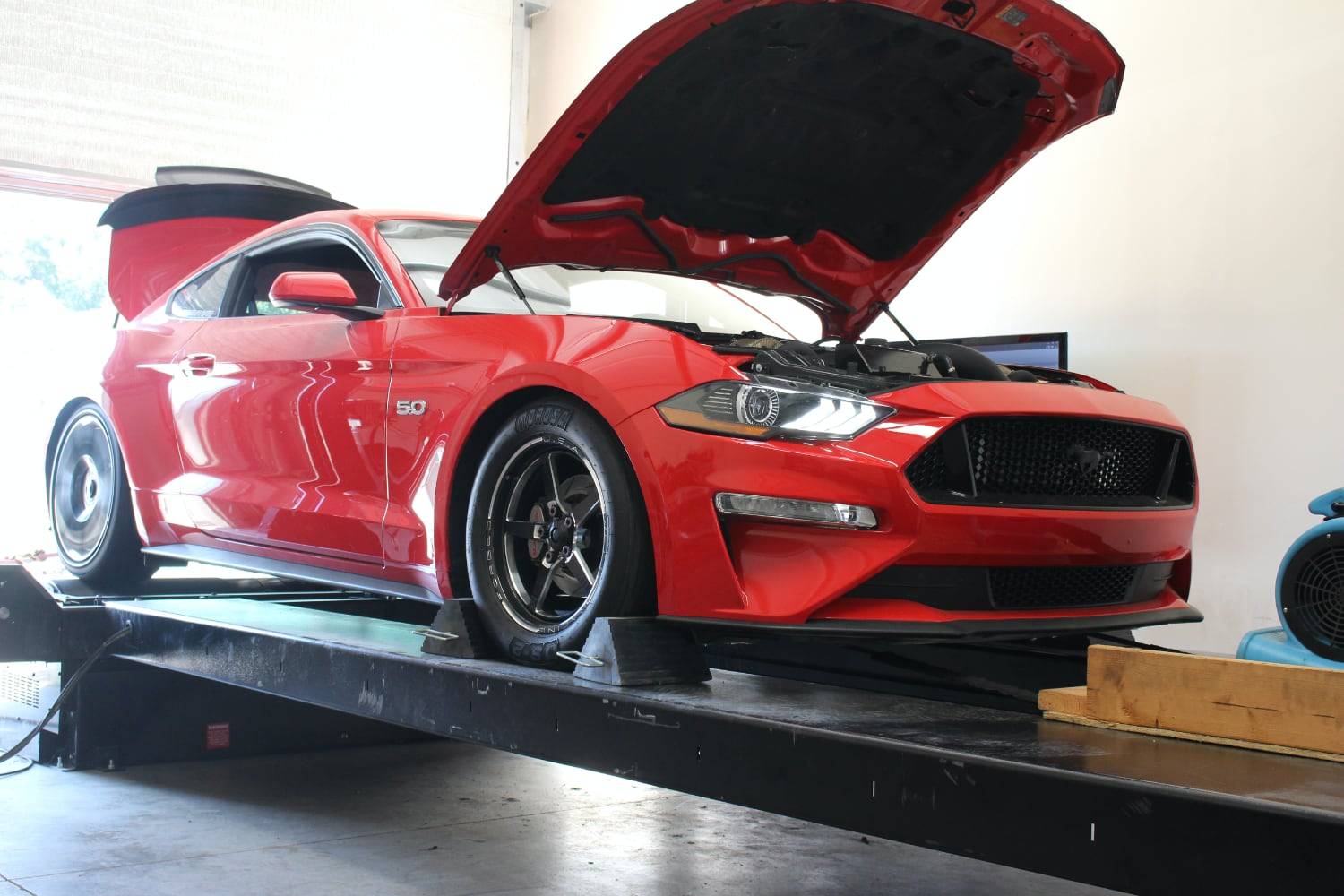 The work started with the block, which was sleeved and o-ringed at MPR Racing Engines. Manley I-Beam rods were also added, along with Diamond pistons and Trend wrist pins. The factory heads received oversize valves and were fully CNC ported by Bret Barber at Airflow Solutions. The boost came in the form of an Armageddon Turbo Systems kit with twin 66mm Garrett GTX3582R turbos. The fuel system also received numerous upgrades like a Fore Innovations return style fuel system, with triple Walbro 525lph pumps and Injector Dynamics ID1300 injectors, and is tuned by Rob Shoemaker with Palm Beach Dyno on E85 fuel.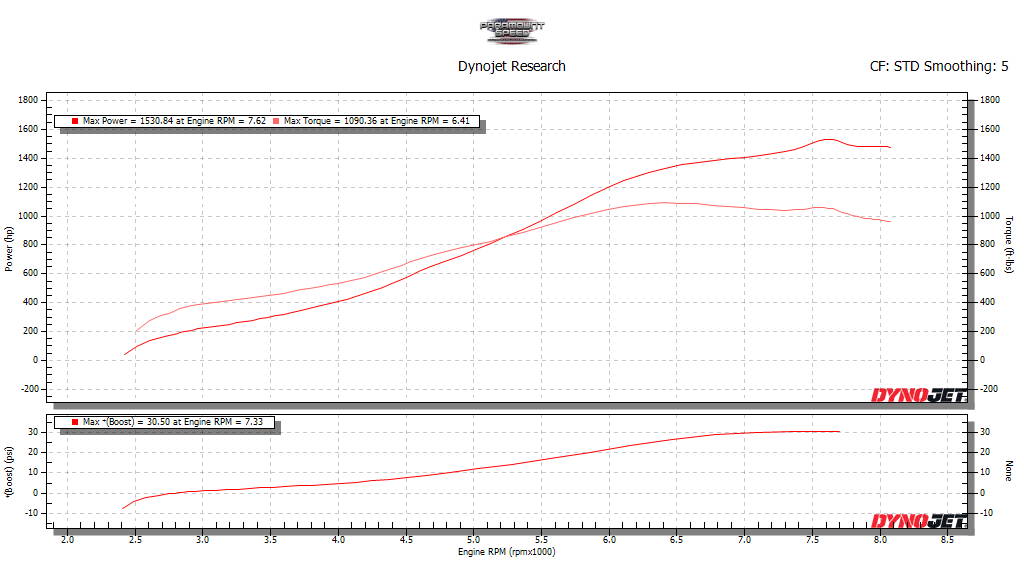 The result of all of this hard work was immediately apparent when we hit the dyno. Barely into boost, the Mustang cranked out a little over 800rwhp! Up past 20psi, and the car was well over 1,000rwhp. In the mid 20psi range a 2psi increase yielded 100whp, letting us know it would make great power as we continued to turn it up. The real topper was at 30psi however, when the Mustang crushed the dyno with a tire frying 1,530rwhp--making it one of the world's most powerful Gen3 Coyotes!
-Article By Jason Sands
---